---
Buy Print Copies -
​​full colour, no ads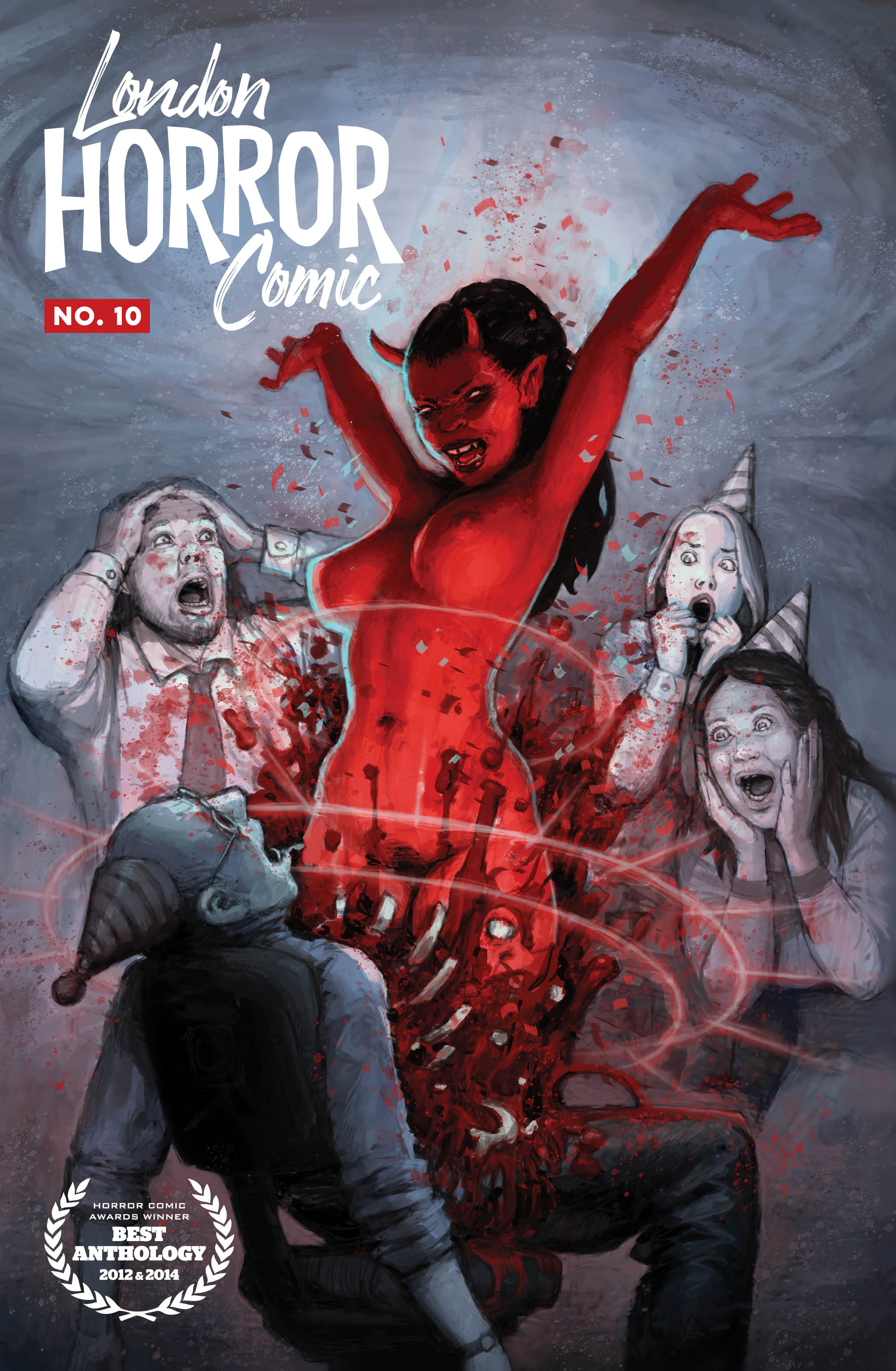 London Horror Comic 10 Cover A
--36 pages
--Full colour with no ads
--Printed on glossy high-quality heavy paper stock
--Price includes tracked postage and packaging with bags and boards
Story:
TENTH ANNIVERSARY SPECIAL!
London Horror Comic 10 brings you two tales of horror and humour for our milestone tenth issue. In the first story, "The Devil, You Know?", we get a demon-style take on the film "Trading Places" meets "The Devil Wears Prada", as a young hopeful witch is given a chance to earn her demon wings - but will she sell her soul in the process to be taken seriously? And in our second tale, "He Who Waits," an old man fulfils a promise to a vampire that will either bring him great joy or the ultimate ending.
Writer: John-Paul Kamath
Artists: Craig Cermak, Gustaffo Vargas
Colours: Hi-Fi Design, Gustaffo Vargas
Letterer: Matty Ryan
Cover: Ben Newman
London Horror Comic 9A
--52 pages
--Full colour with no ads
--Printed on glossy high-quality heavy paper stock
--Each issue has self-contained and complete stories
--Price includes tracked postage and packaging with bags and boards
Story:
Jane Silver, a supernatural investigator, chain smokes her way through two complete stories. In the first, Jane is forced to take on demon squatters but are they really all they appear to be? In the second story, Jane is sent on a mission to rescue a stripper from a fate worse than death in a tale that's all-out action and laughs.
Writer: John-Paul Kamath
Artists: Julius Ohta
Colours: Hi-Fi Design
Letterer: Matty Ryan
Cover: Fay Dalton
---
Sold Out Print Issues
---
Buy And Preview Digital Back Issues
---
Happy Customers
London Horror Comic has been going for over 17 years with our books finding homes with thousands of readers worldwide. Here are a few of our happy readers.
---
Reviews
London Horror Comic is an award-winning horror anthology as well as one of the UK's longest-running independent comic books. Here are a few nice reviews from over the years.